PHOTOGRAPHS
Filipino American History Month Events 2010
The Filipino-American Historical Society of Hawaii (FAHSOH) oordinates several activities to commemorate Hawaii's official recognition of Filipino American History Month (FAHM). Although recognized on the U.S. continent for several years, FAHM became officially recognized in Hawaii in 2008 with the passing of legislation introduced by State Representative Joey Manahan (Kalihi). The following activities are being coordinated by FAHSOH for the 2010 commemoration, with co-sponsorship by the Hawaii State Library and the UHM Office of Multicultural Student Services. Photos by Christian Gomez and Clement Bautista.
October 9, 2010 (Saturday)
Kula San: Maui's Healing Place booksigning and presentation by the author, Patricia A. Brown. Hawaii State Library, 1:00 - 2:30 p.m.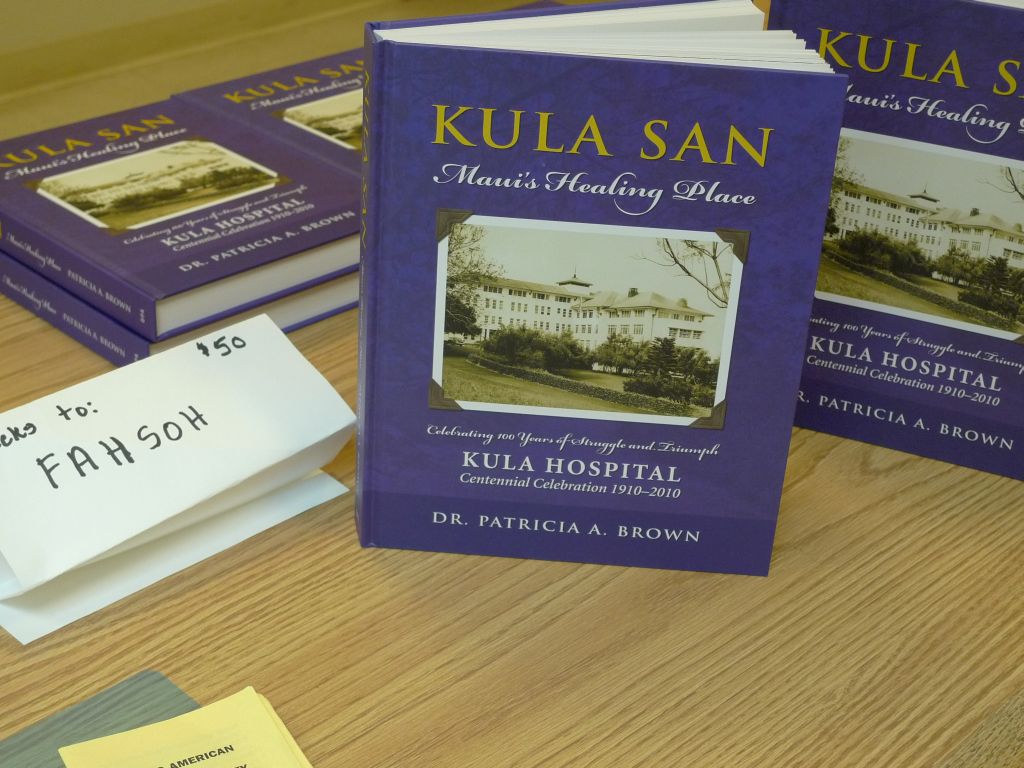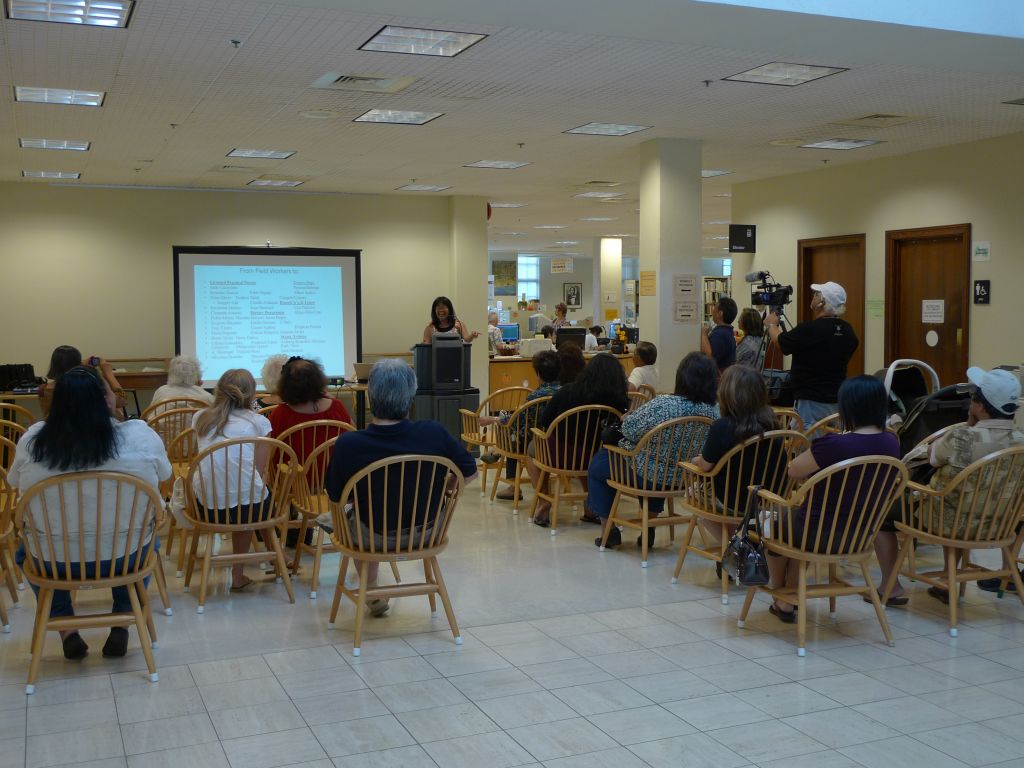 FAHSOH member Sharon Matutino describes the evolution of Patrica Brown's writing project.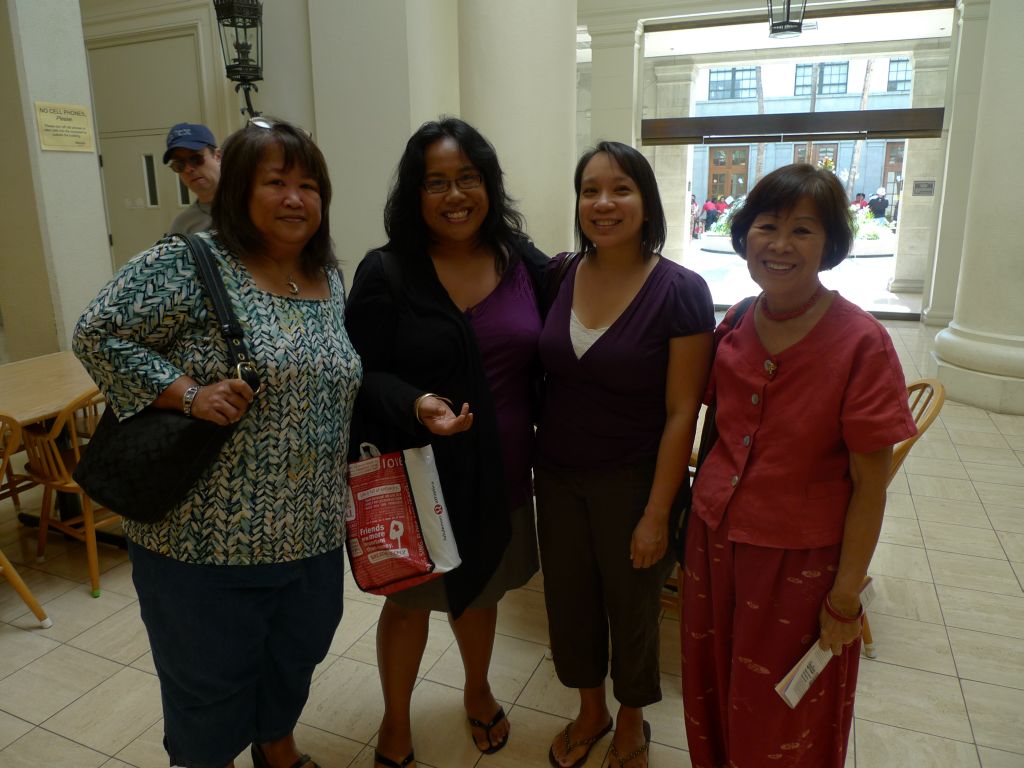 (left to right) Amalia Bueno (writer/poet), Nicki Garces (yoga instructor and resource center assistant, Japanese Cultural Center of Hawaii), Gina Vergara-Bautista (archivist, Hawaii State Archives) and Prosy Strona (retired director, Municipal Reference and Records of C&C of Honolulu).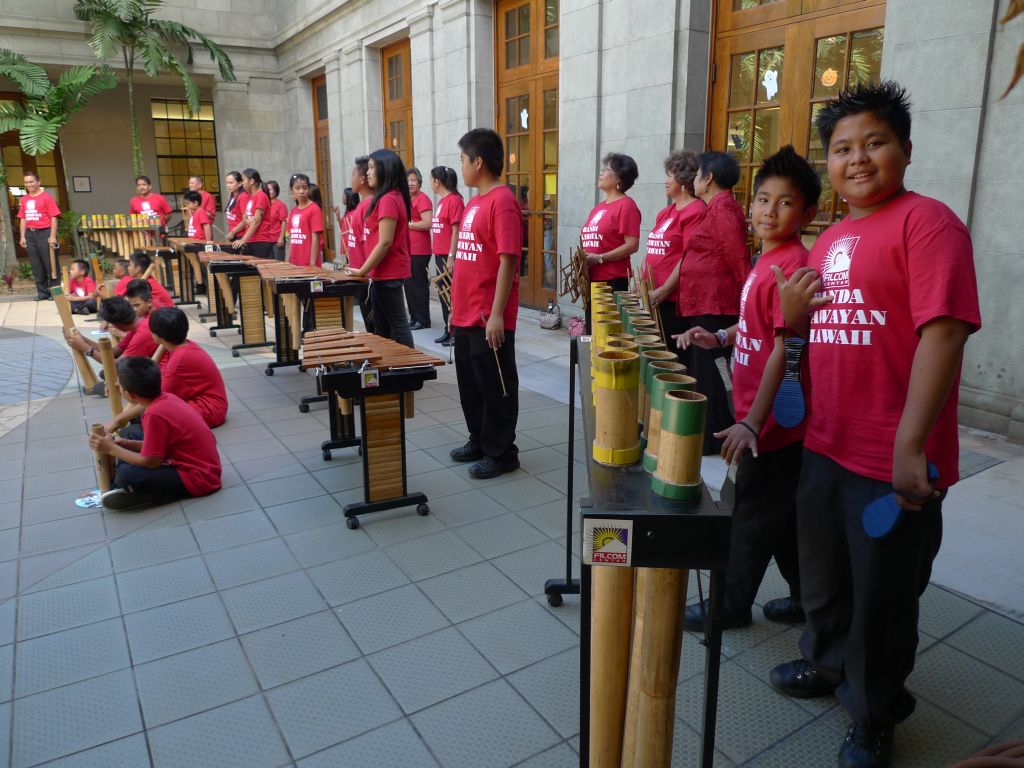 Banda Kawayan Hawaii performing in courtyard of Hawaii State Library.
October 3, 2010 (Sunday)
ANAK Festival. Hawaii Children's Discovery Center. 10:00 a.m. - 2:30 p.m.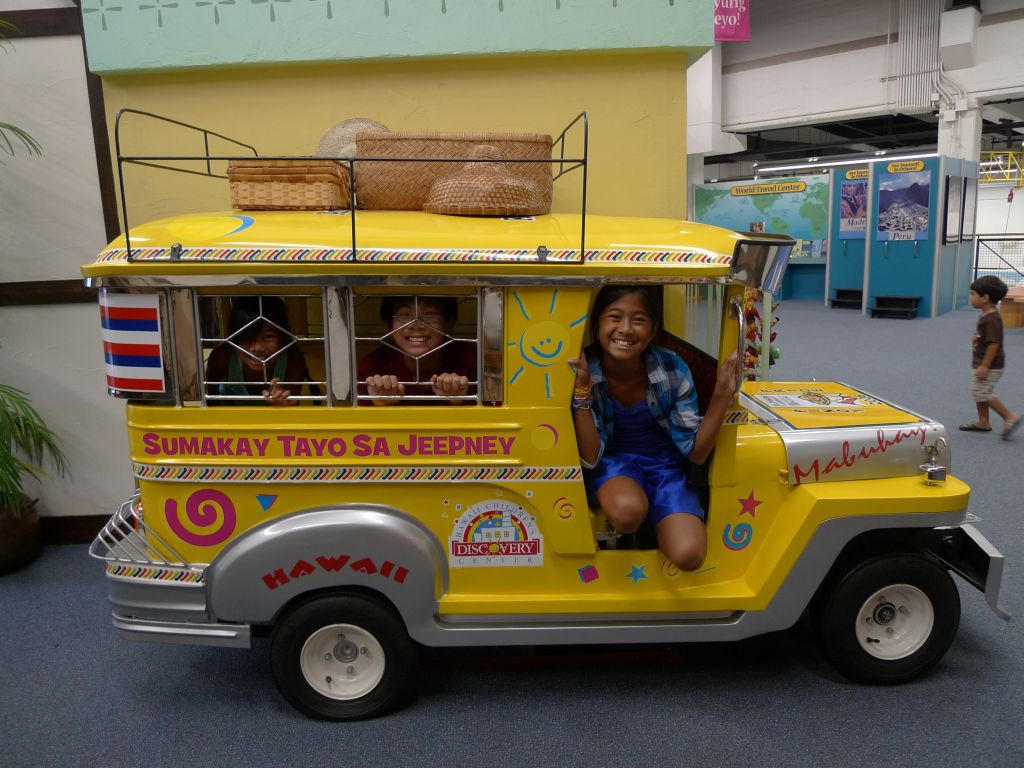 Kiddie-size jeepney.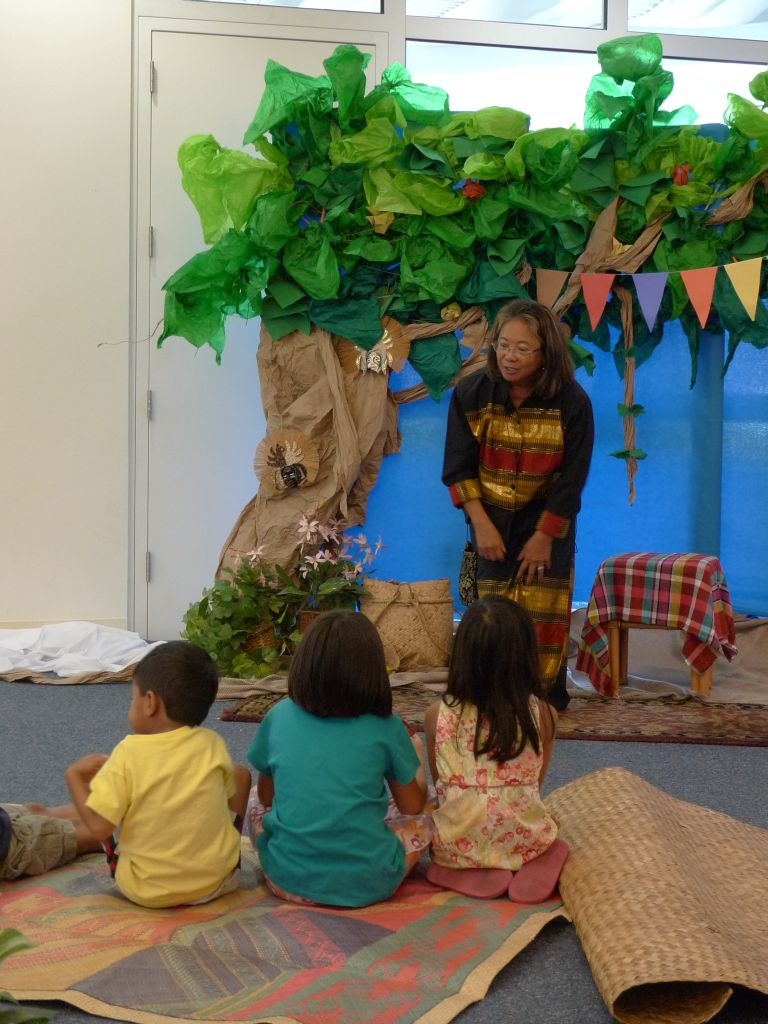 FAHSOH member and storyteller, Deanna Espinas, captivates children.
October 2, 2010 (Saturday)
Opening of 2010 Filipino American History Month. Hawaii State Library, 11:00 a.m. - 2:30 p.m.
Opening ceremonies with exhibit/forum, "Art as a Weapon: The Cartoons of Corky Trinidad." Corky Trinidad (1939 - 2009) was a syndicated newspaper cartoonist who gained a large audience and following throughout the U.S. A panel discussion on Corky and his works includes Tom Coffman, Sheila Forman, Carl Zimmerman and Lilia Santiago (moderator). Reception to follow. Musical performance by Silangan Singers.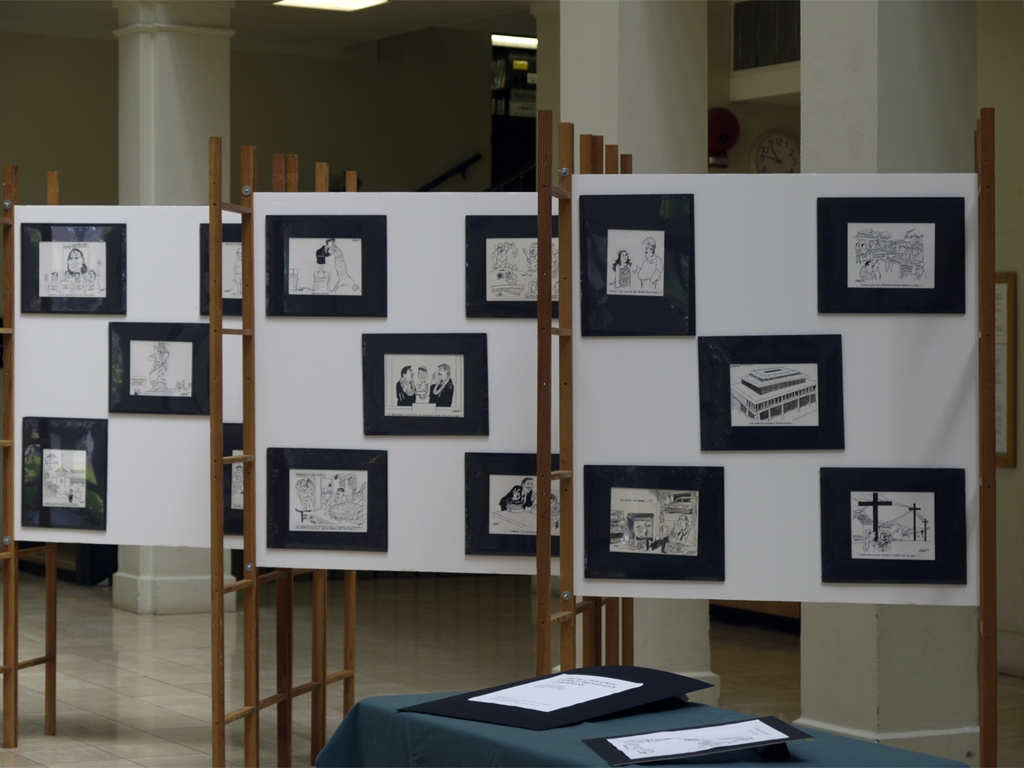 Display of cartoons by Corky Trinidad assembled by FAHSOH member, Lyna Burian.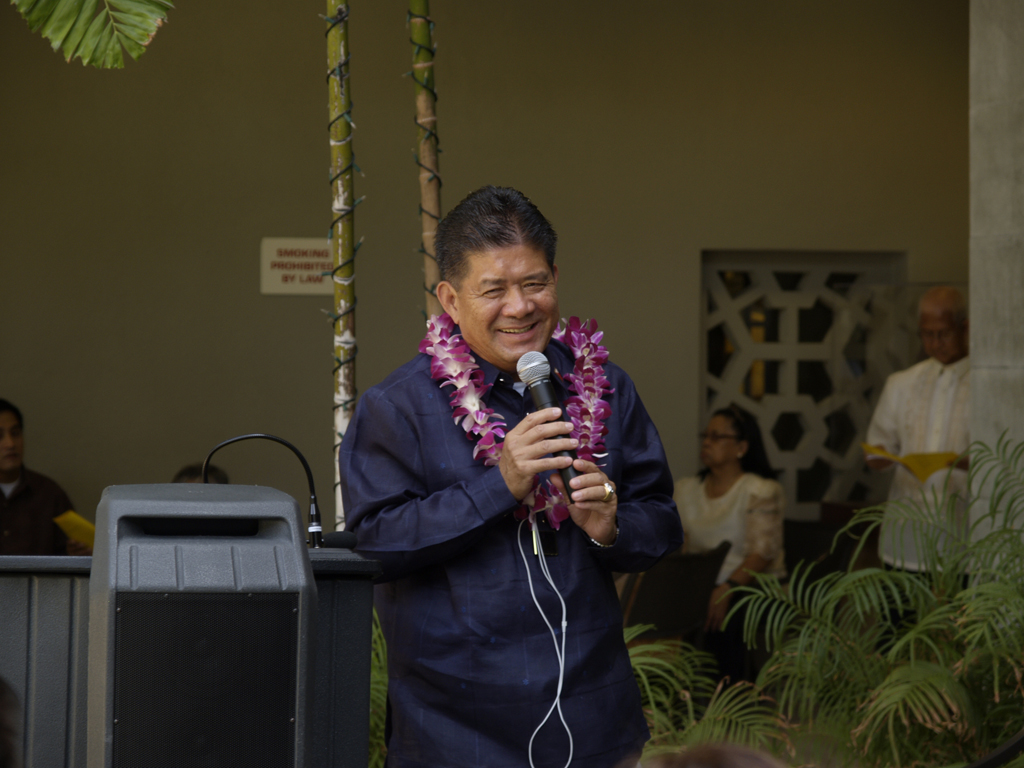 Remarks during opening ceremonies by Philippine Consul General, Jun Cardenas.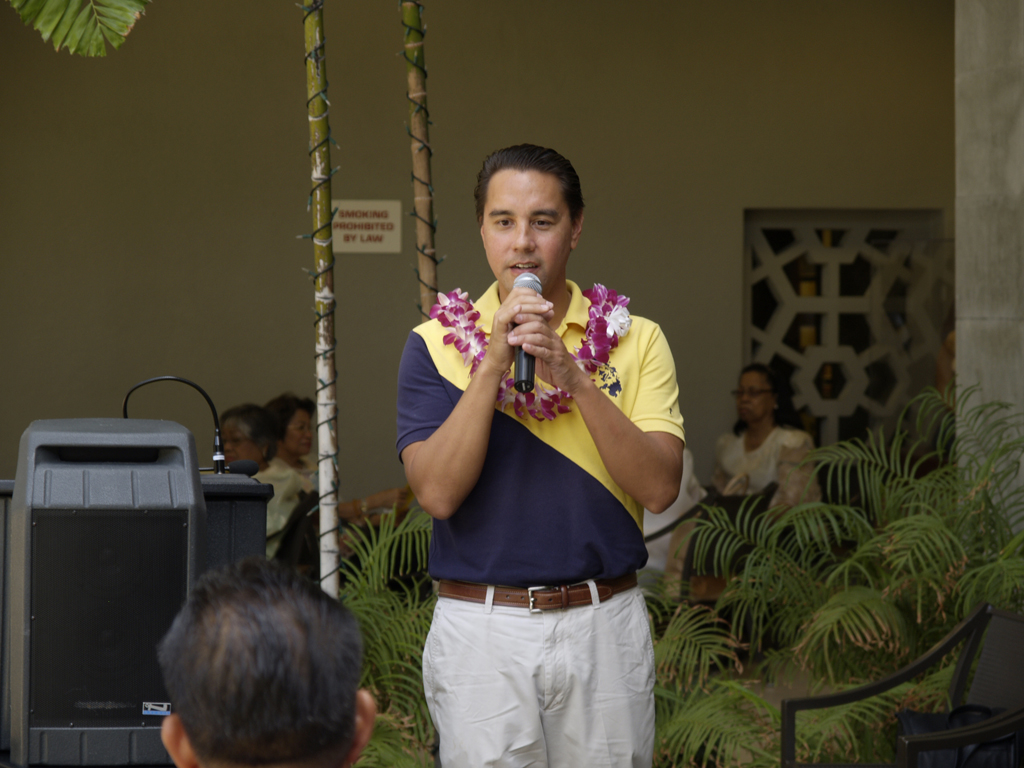 Greetings by State Rep. Joey Manahan.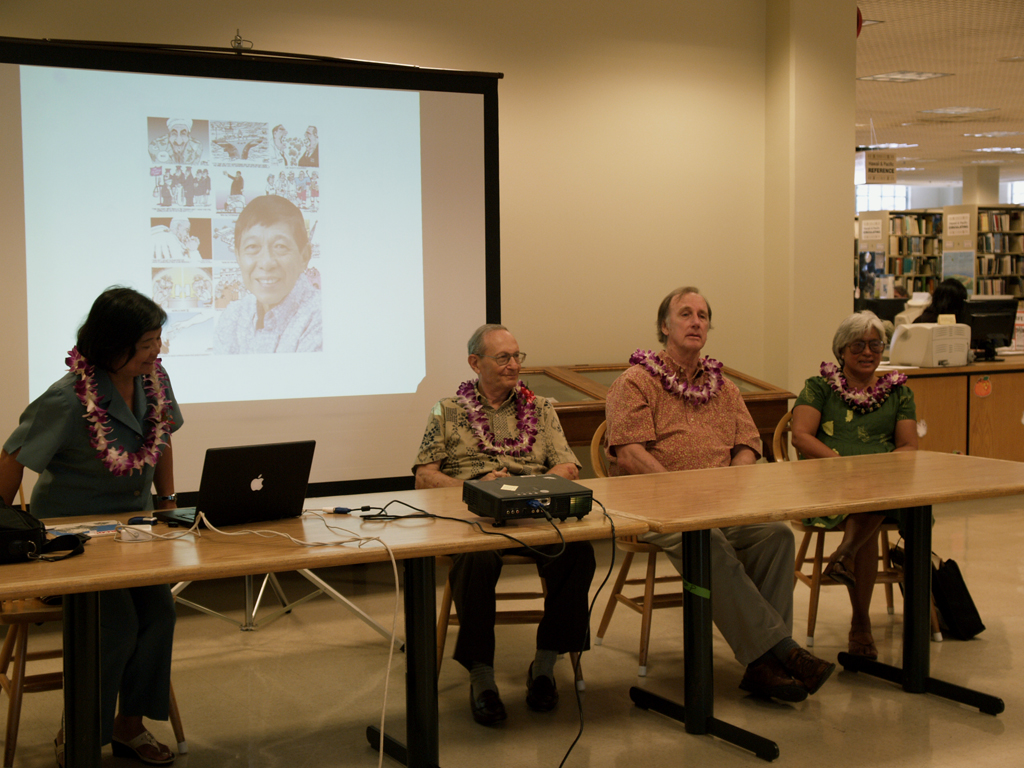 Panel discussion with (l to r) UHM professor Lilia Santiago, journalist Carl Zimmerman, historian Tom Coffman and community activist Sheila Forman.
FAHSOH 2012
Coverage of FAHSOH activities in 2012. [FAHSOH 2012]
FAHSOH 2011
Coverage of FAHSOH activities in 2011. [FAHSOH 2011]
FAHSOH 2009
Coverage of FAHSOH activities in 2009. [FAHSOH 2009]
FAHSOH 2008
Coverage of FAHSOH activities in 2008. [FAHSOH 2008]
eFIL: Filipino American Digital Archives and History Center of Hawaii
Updates of FAHSOH's digital archive project and preservation resources are available on the eFIL website. [link]