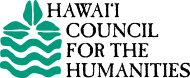 Philippine Komiks:
Creating and Reflecting Filipino Sensibilities
What is it 'to be Filipino'? One point of departure for understanding these questions is to examine how Filipinos express themselves — to themselves. This exhibit explores the formal constructs of komiks and how they communicate through their structural features.
From the earliest known komiks created by Philippine national hero, Jose P. Rizal, to contemporary variations of the superwoman Darna, Filipino notions of time, place, personhood and hierarchy are created and reflected. By examining komiks within the Philippine context, as an activity of objectified reflection, this project attempts to present a more generalized — but less obvious — formal approach to understanding the comics phenomena that continually captives our society.
The exhibit is funded by the UHM Office of Multicultural Student Services and supported by a grant from the the Hawaii Council for the Humanities.
Exhibit Authors
Authors of this exhibit are Clement Bautista, Eriza Bareng, Randy Cortez and Sheila Gomez, with graphic design by Felice Marquez Wong.
Exhibits
"Philippine Komiks: Creating and Reflecting Filipino Sensibilities" was first displayed at the University of Hawaii at Manoa Hamilton Library-Asian Collection (July 5 - September 20, 2011) and, subsequently, at the Hawaii State Library as part of Filipino American History Month (October 1-29, 2011). Since then it has been on display at the Filipino Community Center 3rd floor gallery in Waipahu.
Exhibit Panels
What makes a comic — a comic? The content of comics are historically, culturally and sociologically bound. They are the reflections and expressions of particular societies that are expressed in a variety of media, ranging from print, photography, film, television, radio and, now, to the internet. Thus, these media differ not in their content or their ability to communicate similar ideas, but rather in their formal characteristics.
These forms are, in turn, technologically determined and often occupy specific communicative spaces for different audience niches. Moreover, they are rarely reflected upon by viewers and their consumers, who generally engage these forms intuitively and without realizing their own manipulation by that engagement. Filipino comics — or komiks — share with others in the comic genre the structural features of their visual and printed forms.
The purpose of this exhibit is to help viewers become more aware of these structural features as a means to further appreciate and understand komiks as, both, a specific cultural and, yet, universal mode of expression.
[Title] [History1] [History2] [The Panel] [Hyperframe] [Margins] [Page] [Closing] [Sources] Note: Panels range from 1.2MB to 6.0MB.
For a sample of displayed komiks: [Click Here]
In addition to the panels, exhibits at the University of Hawaii and the Hawaii State Library were accompanied by a display of selected komiks and books on Philippine komiks. Click the following links for photos of exhibit displays: [UHM Hamilton Library] [Hawaii State Library].
Other websites on Philippine Komiks:
Filipino Komiks and History (The Comics Cube)
Komiks of the Philippines atbp