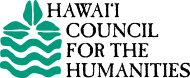 Philippine Komiks:
Creating and Reflecting Filipino Sensibilities
Exhibits
"Philippine Komiks: Creating and Reflecting Filipino Sensibilities" was first displayed at the University of Hawaii at Manoa Hamilton Library-Asian Collection (July 5 - September 20, 2011) and, subsequently, at the Hawaii State Library as part of Filipino American History Month (October 1-29, 2011). Since then it has been on display at the Filipino Community Center 3rd floor gallery in Waipahu.
Exhibits at the University of Hawaii and the Hawaii State Library were accompanied by a display of selected komiks and books on Philippine komiks. Click the following links for photos of exhibit displays: [UHM Hamilton Library] [Hawaii State Library].
Display samples from exhibits:
Noli Me Tangere is the 1887 novel by Philippine national hero, Jose Rizal, that inspired rebellion against Spain and hopes of Philippine nationalism. Traditionally a required reading in Philippine schools, "The Noli" was originally written in Spanish but has been translated into Tagalog, English and even Italian. Like many other literary classics, "The Noli" has been popularized to the general public through the komiks medium.
Study about Philippine national hero, Jose Rizal, is also required in schools. Once again, the komiks medium allows common mass education In a country often lacking in educational funds and infrastructure.
The ethnic Chinese presence throughout Philippine history and society has been influential. "Chopsticks," a comic strip by Stanley Chi, parodies this continuing presence.
Zsazsa Zaturnnah, created by Carlo Vergara, is a superheroine similar to Wonder Woman and the Filipino Darna, created by Mars Ravelo. Vergara inverts the extra-terrestrial origins of Darna by making Zsazsa very human but an abused, effeminate homosexual male beautician who is transformed into a superhuman woman by ingesting a stone which fell from the sky.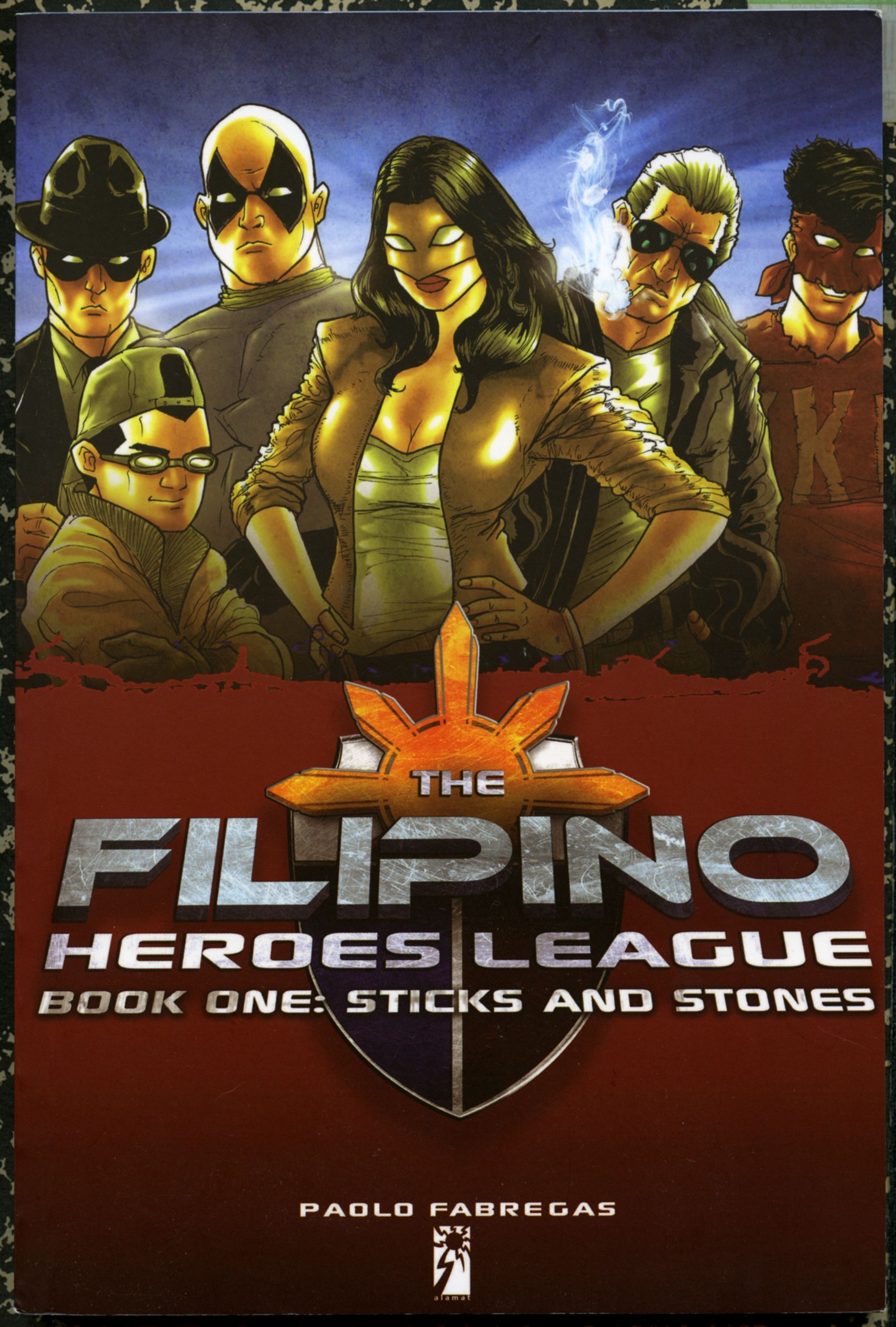 "The Filipino Heroes League," by Paolo Fabregas, is also a graphic novel in which everyday people fight crime and corruption as masked and hooded superheroes. What distinguished "The Filipino Heroes League" are the distinctively Filipino cultural and social signs of the characters and action. Thus, overseas workers, poverty and broken motor vehicles are all part of the komik's landscape. For an update on FHL: [Click Here].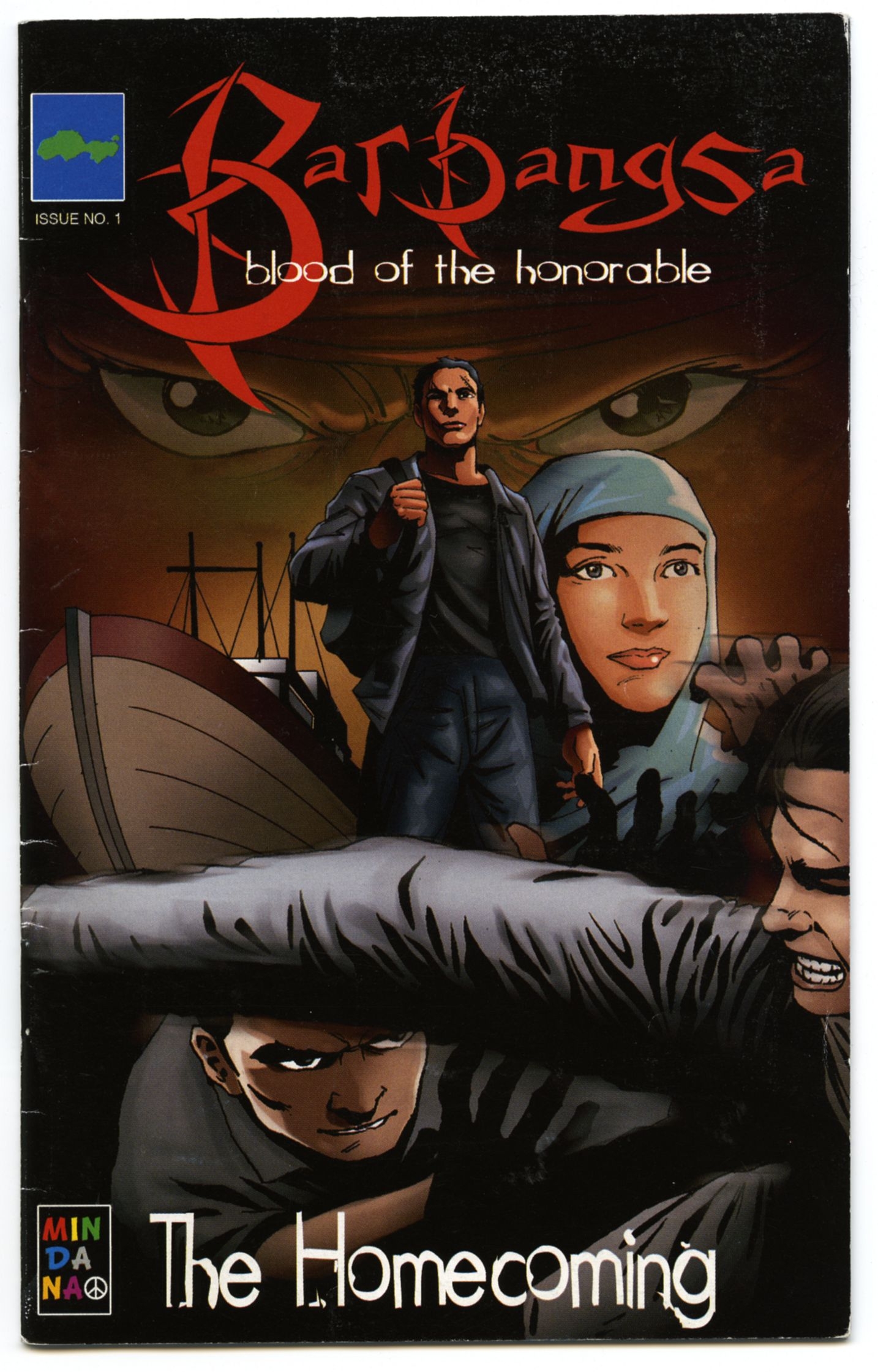 "Barbangsa: Blood of the Honorable" was the product of the the U.S. Joint Special Operations Task Force-Philippines as part of an anti-insurgent campaign in the southern Philippines (Sulu and Mindanao). Returning from working abroad, Ameer, the hero of Barbangsa, witnesses the violence in his home committed by terrorists. Wearing a mask and utilizing kuntao (a martial arts of southern Philippines), Ameer protects the innocent and downtrodden in the community. "Barbangsa" was especially intended to deter young males from joining local insurgent groups such as the Abu Sayyaf. For a news report from Sarangani Provincial Government: [Click Here].
The exhibit is funded by the UHM Office of Multicultural Student Services and supported by a grant from the the Hawaii Council for the Humanities.
Return to Philippine Komiks webpage: [Click Here]